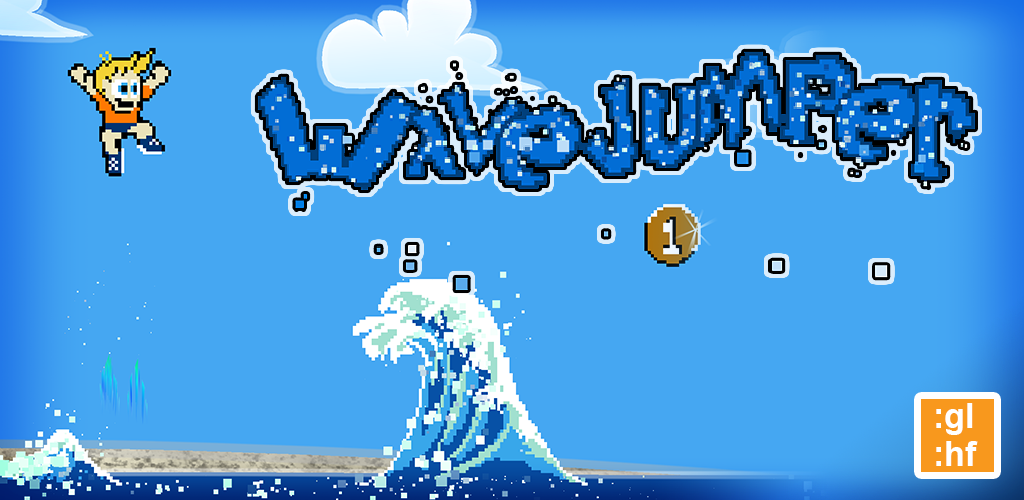 : A simple happy game about jumping waves at the beach, designed by a kid for kids!
: WaveJumper was designed by Clyde when he was six years old, after a trip to the beach where he jumped ocean waves for the first time in real life. Clyde thought it would make a fun little game, so we made it together. It ended up being pretty fun, so we hope you like it too!
: Jump and double jump as many waves as you can without getting splashed!
: Collect coins to unlock each of Clyde's brothers!
: Top ten scores are kept on each device. Place in the top ten and record your initials on the leaderboard!
: A bright and simple game that will keep young and old kids alike entertained and competing with each other!
: No advertisements, no in-app purchases... just simple fun!
: A portion of every purchase of this game is donated to benefit Clyde's school!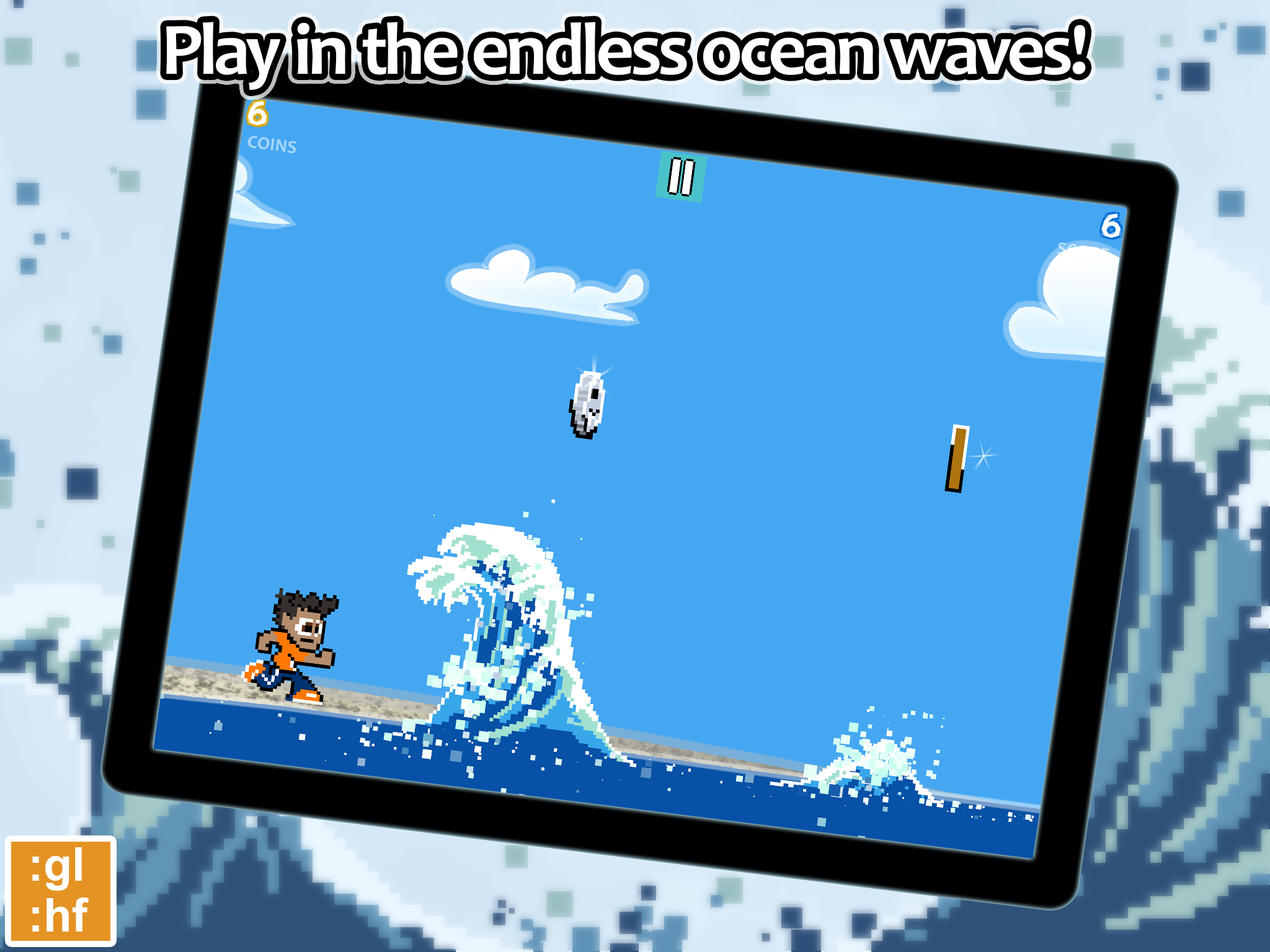 : WaveJumper is a good luck, have fun thing. Download now for your Android device on the iTunes App Store, Google Play or Amazon App Store!
:
: Follow @glhfbiz on Twitter or good luck, have fun on Facebook for updates on development and release dates!