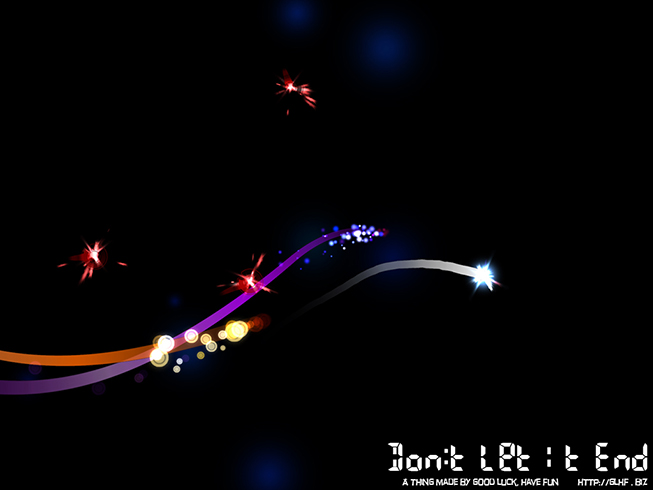 some things are beyond our control.
"Shiva's cosmic dance has no purpose. It is the spontaneous expression of overflowing bliss; it is art." -Abhinavagupta
Don:t Let It End is a simple idea: No matter what you do, moments in time will not last forever. Make the most of them with the time that you have.
This game is meant to be relaxing and meditative. Try playing it with a different mindset than other mobile games.
who will remember what you did today?
Don:t Let It End is an expression of an impossible sentiment. The idea was sparked in a moment that I never wanted to end. Inevitably, it ended. I thought a lot about that, and in my mind I imagined the flow of time as it is realized in this game.
I developed this at very sparse intervals over the course of two years--two very emotional and challenging years in my life. During this time, Don:t Let It End became intensely personal to me. As this time went by, I experienced life and death, marriage and divorce, love and hate, joy and pain. Every intense moment, high or low, colored and shaped Don:t Let It End. It sort of became this game of a mesmerizing metaphor for my life journey.
Some days, I would be bopping my head as I coded a new feature. Sometimes, I would be reduced to tears revisiting moments past as I tested it. Sometimes, I would just stare at the screen and watch the moments flow around each other for hours. I let the game find itself and just added what felt right at each opportunity I had to work on it.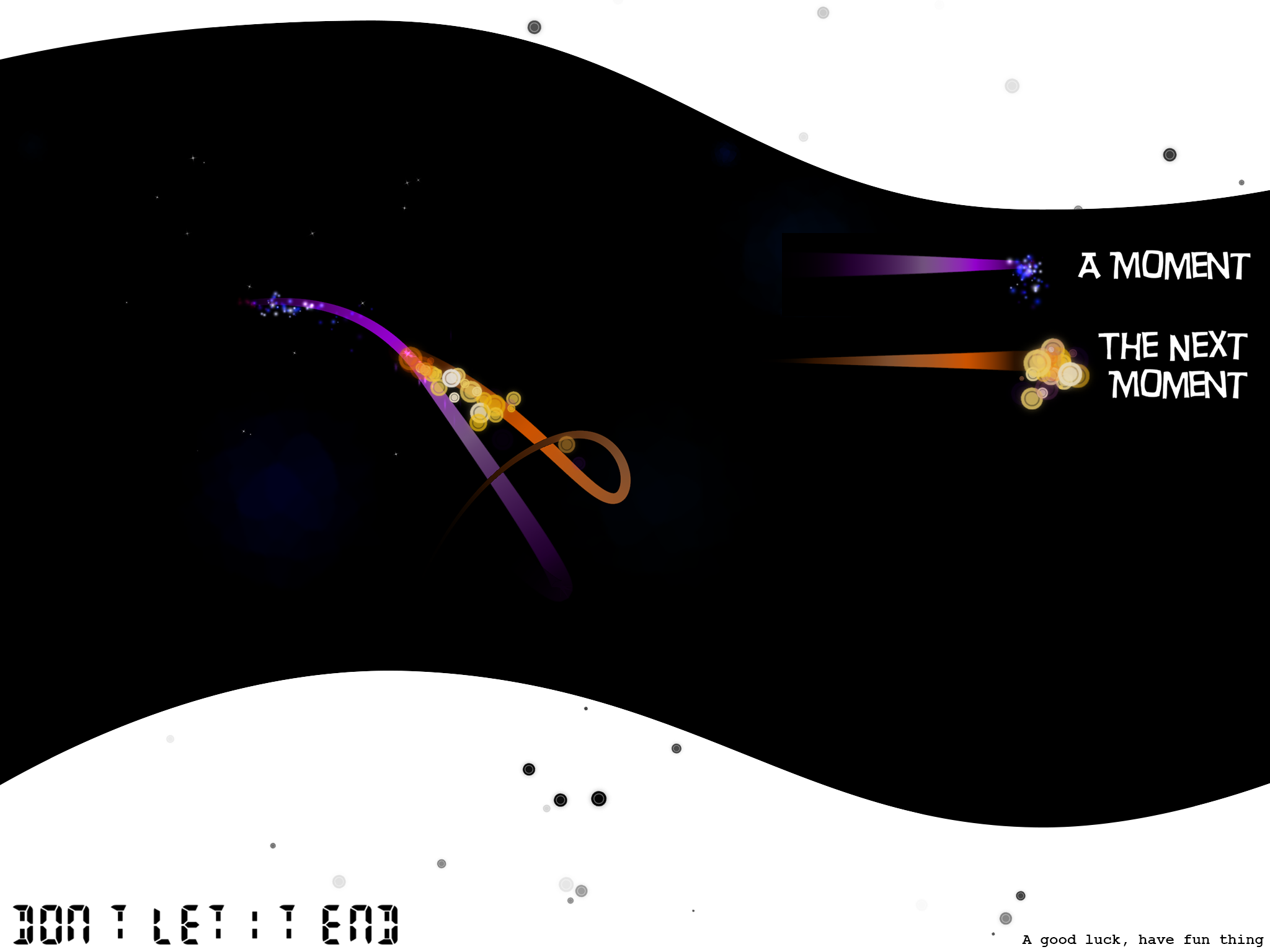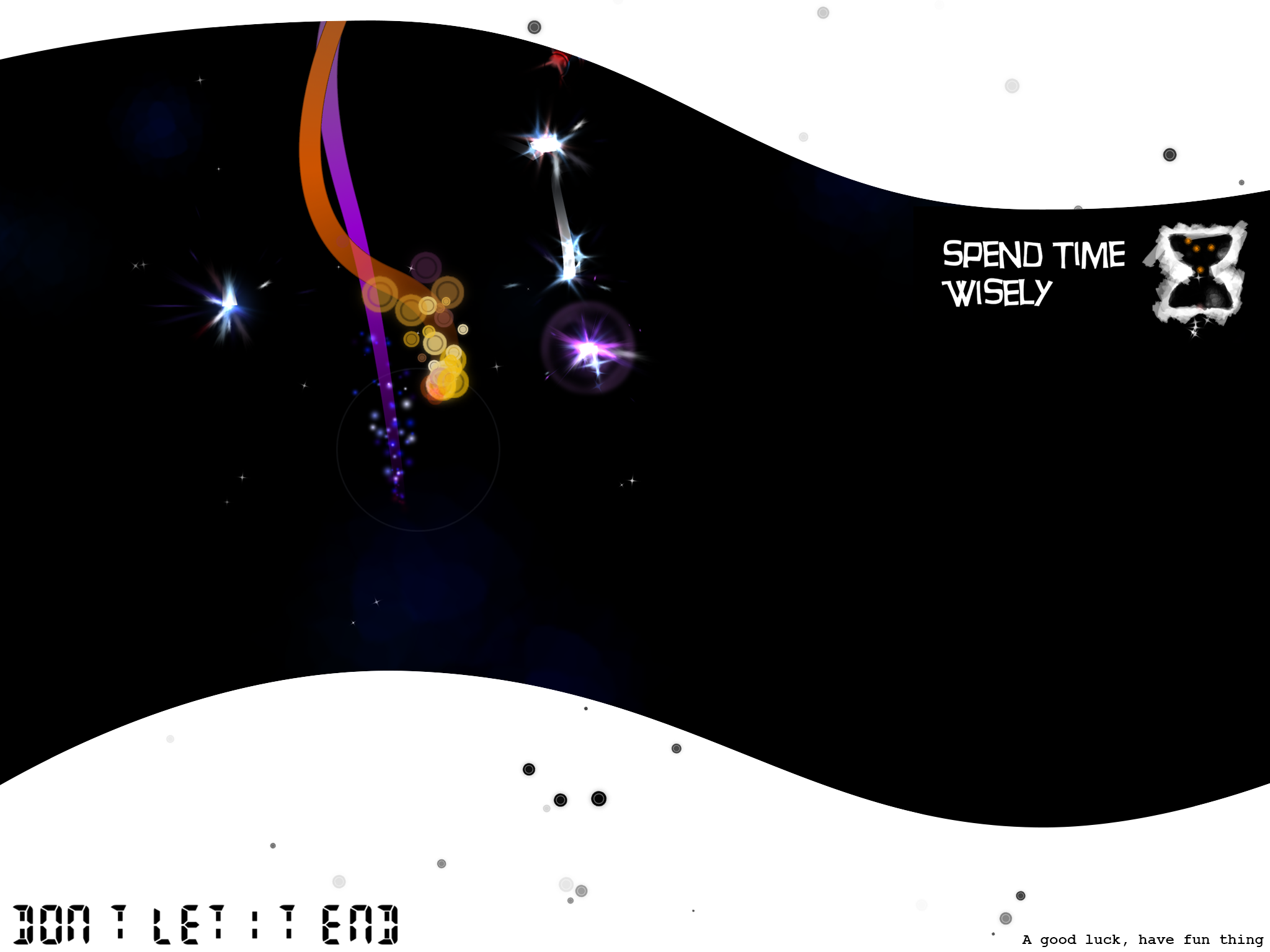 just let it go.
One Moment in time is always chasing the next Moment. They are never quite able to connect.
You try to enJoy the Moments as they occasionally intersect, but they will not last forever.
You can affect the flow of one Moment to the next, but you must spend precious Time to do so.
You will enJoy the Moments significantly more the less often you disrupt their flow yourself.
Be careful: if you allow Interruptions to disrupt the Moments, Time will be wasted and your enJoyment will lessen.
Moments that are too far apart will waste Time as well.
Credits
Don:t Let It End is a good luck, have fun thing.
Design, Development, Art, Audio, Publishing
Ryan Seabury
Featured Music
The game's musical theme is "Spe Dolor", an original composition by Richard Dekkard, who I would like to thank a million times for his gracious permission to allow me to use this beautiful track.
All original good luck, have fun games support worthy charitable causes. A portion of all sales from Don:t Let It End will be donated to charity: water to help provide clean drinking water around the world to those in need.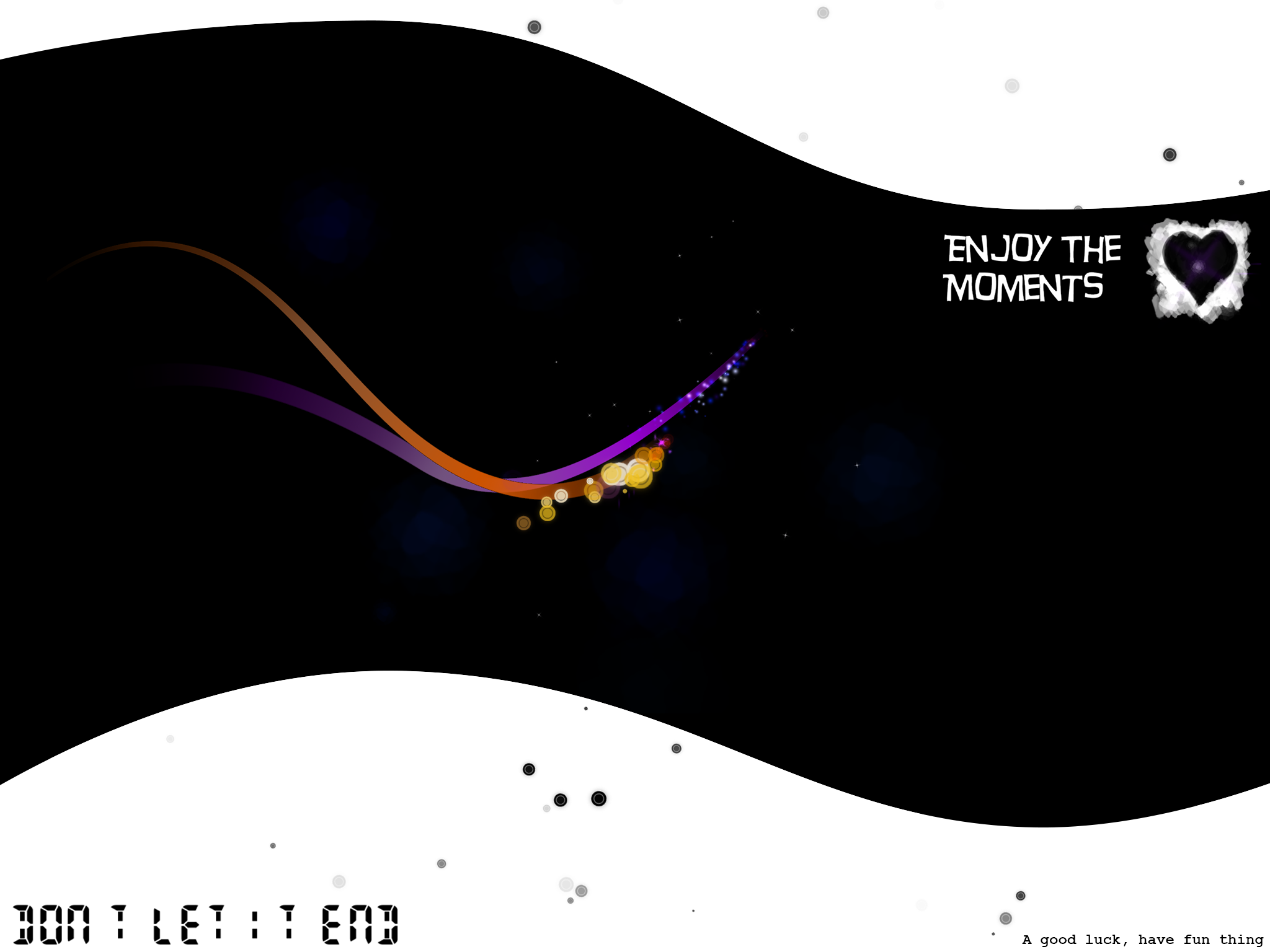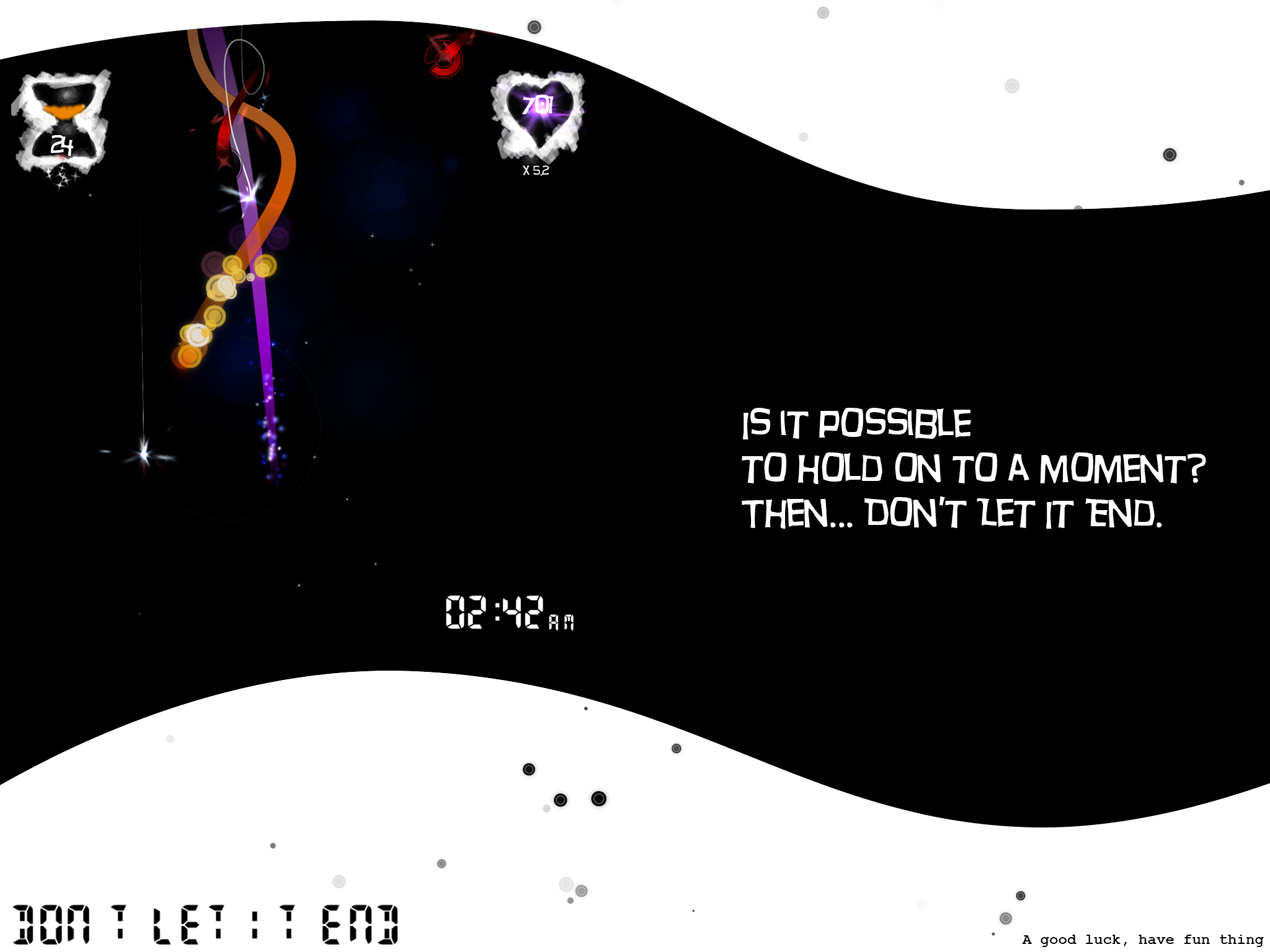 A User Review
Bird Vibe - April 24, 2013 (Google Play)
A masterpiece
"I hated this at first. But when I installed it for the second time and played it with low expectations, I finally saw the brilliance behind it. This is a non-linear game with logic that walks the fine line between order and randomness. It is the sense of discovering the order and finding you can get an higher score by trying "less hard" that is really remarkable about it. This is one is the best games in Play and I hope it becomes a smash hit."