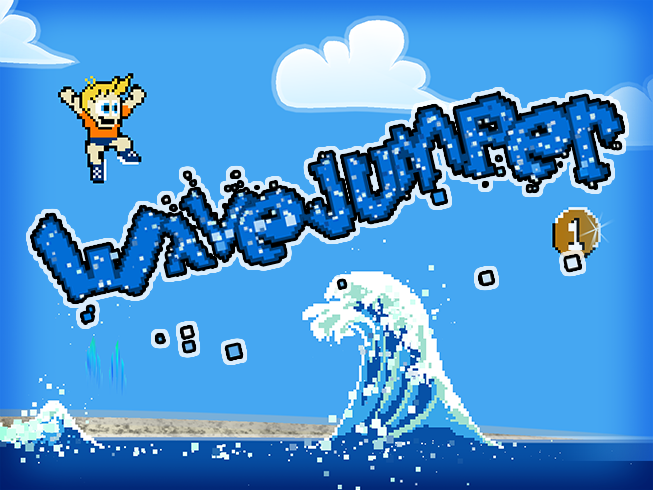 Designed for Kids by a Kid!
WaveJumper was designed by Clyde when he was six years old, after a trip to the beach where he jumped ocean waves for the first time in real life. Clyde thought it would make a fun little game, so we made it together. It ended up being pretty fun, so we hope you like it too!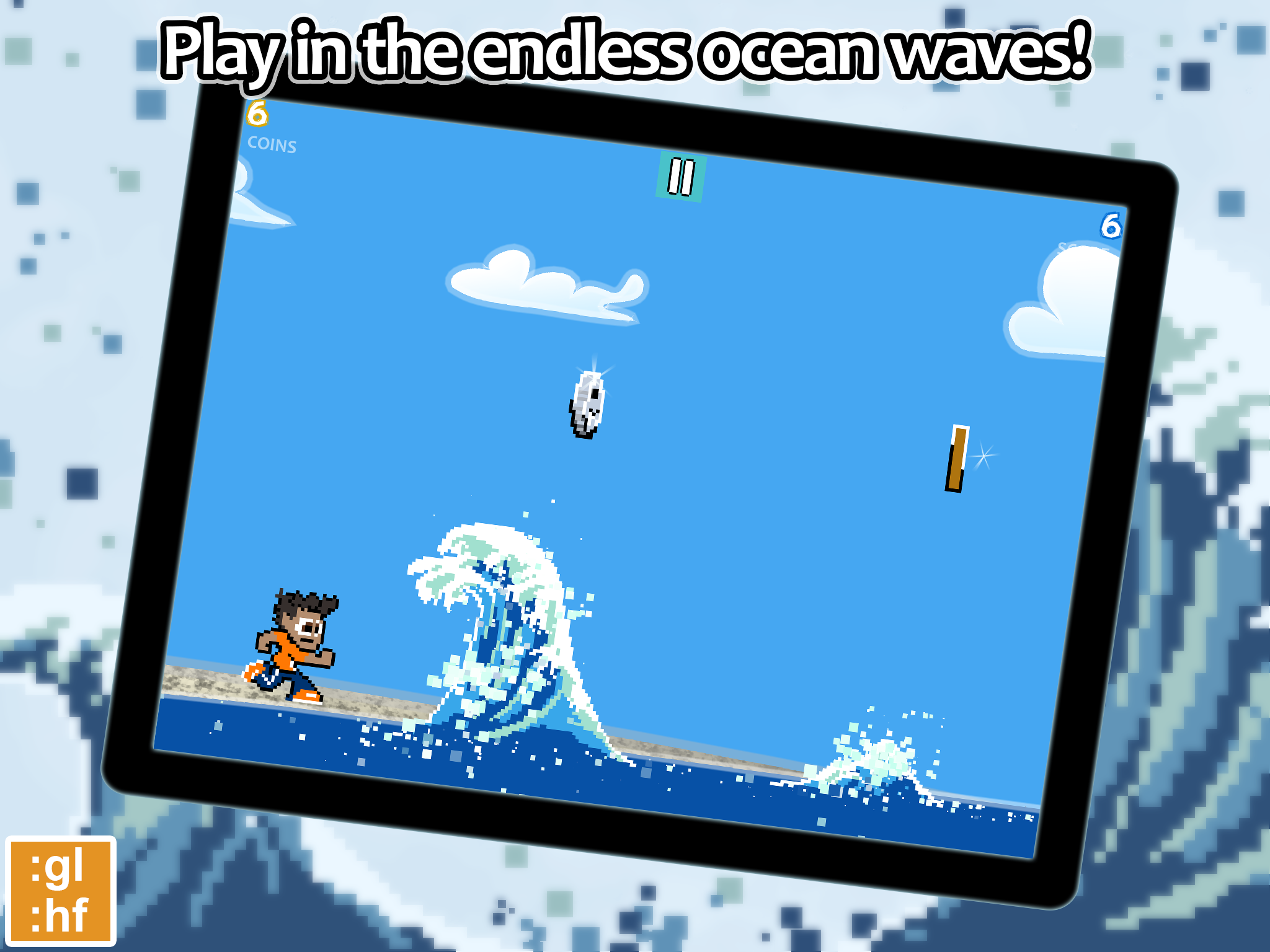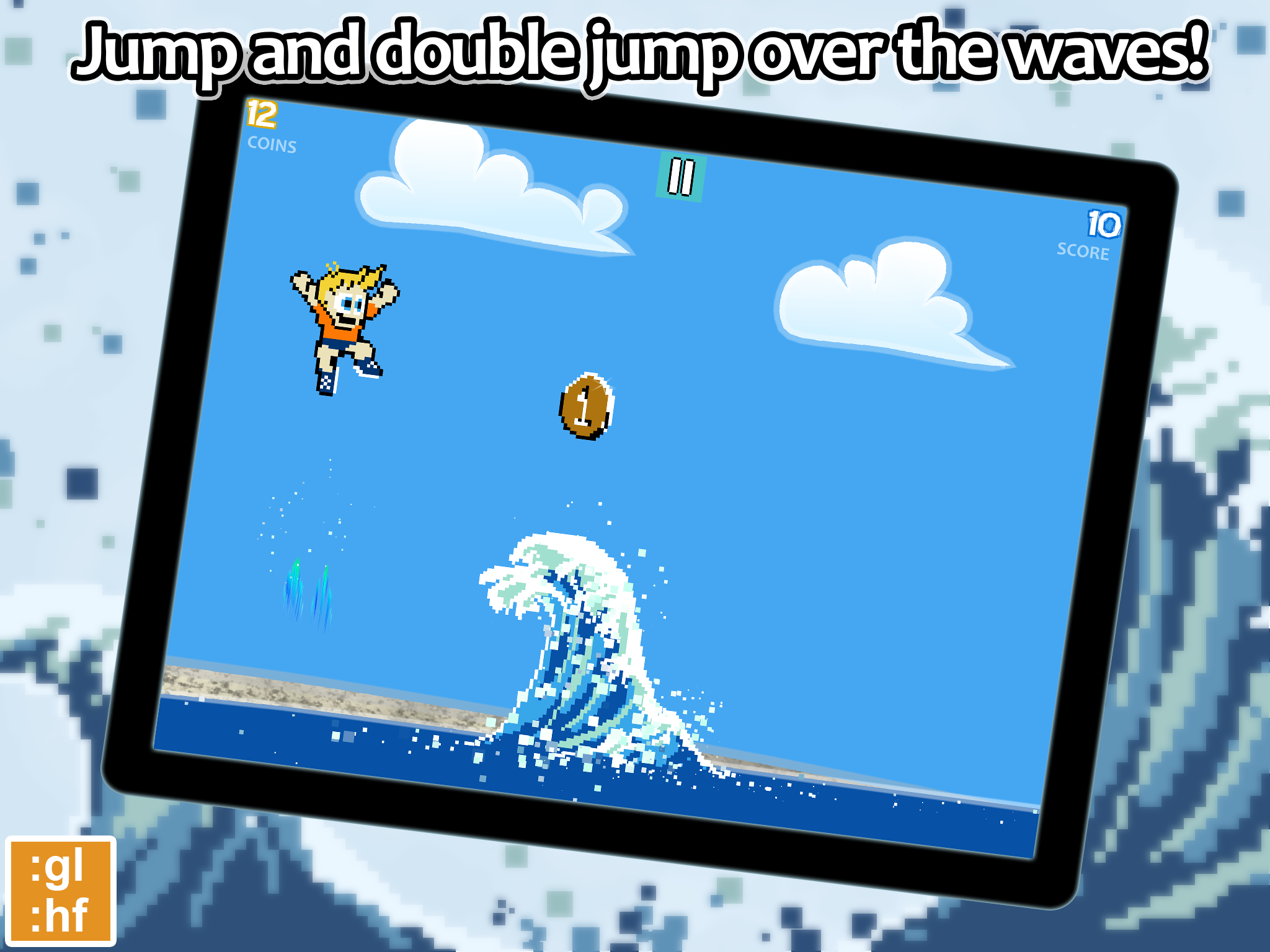 Simple Fun
Jump and double jump as many waves as you can without getting splashed!
Collect coins to unlock each of Clyde's brothers!
Top ten scores are kept on each device. Place in the top ten and record your initials on the leaderboard!
A bright and simple game that will keep young and old kids alike entertained and competing with each other!
No advertisements, no in-app purchases... just simple fun!
Credits
WaveJumper is a good luck, have fun thing.
Design, Concept Art
Clyde Seabury
Development, Art, Audio, Publishing
Ryan Seabury
Featured Music
"Daily Beetle" and "Game Over Sting"
Kevin MacLeod (incompetech.com)
Licensed under Creative Commons: By Attribution 3.0
http://creativecommons.org/licenses/by/3.0/

All original good luck, have fun games support worthy charitable causes. A portion of all sales from WaveJumper will be donated to Clyde's current school to help provide educational materials and support public education.